MetaMask: How to add a LBET token
MetaMask: How to add a LBET token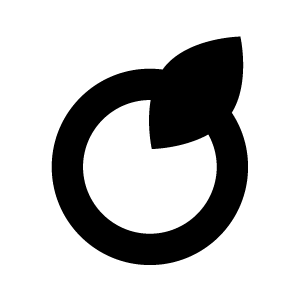 By Paul Dever
updated over 1 year ago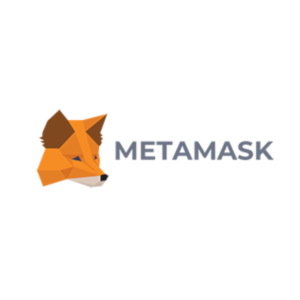 MetaMask - A crypto wallet & gateway to blockchain apps
Start exploring blockchain applications in seconds.Trusted by over 1 million users worldwide.
1. Open MetaMask and click on the "burger" menu icon.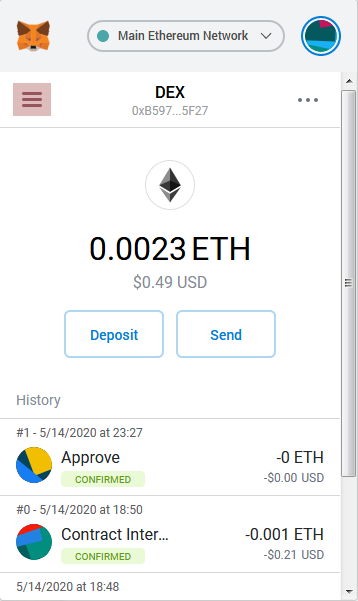 2. Click on the "ADD TOKEN" button.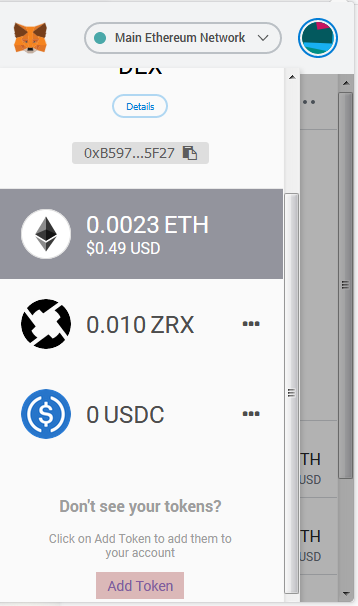 3. Select "Custom Token" tab.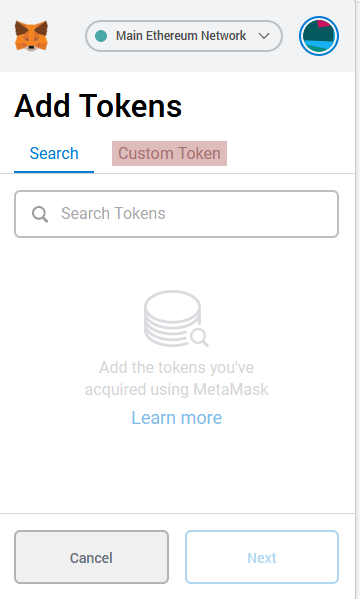 4. Paste the copied contract address 0x932d447274dCFfB4Aea4f0944d3C804e88056416 to the "Token Address" field.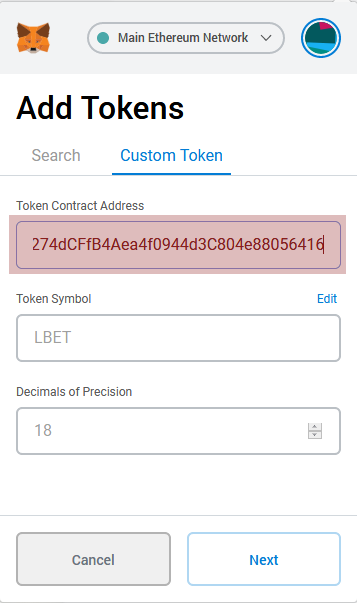 MetaMask should fill in the "Token Symbol" and the "Decimals of Precision" fields automatically.
5. Click the "NEXT" button.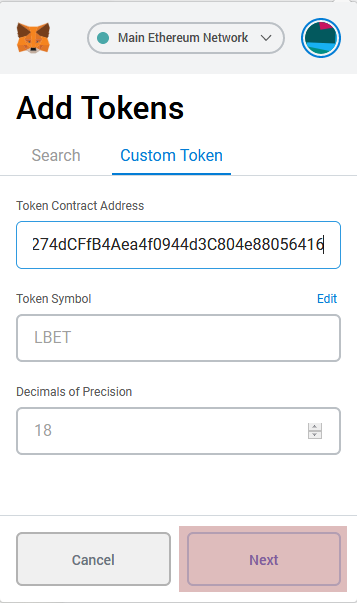 6. Click the "ADD TOKENS" button.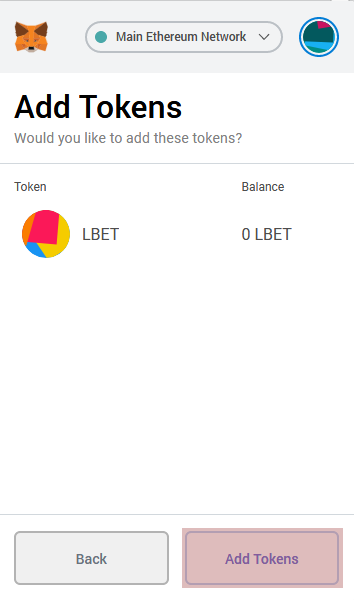 7. You are done. Metamask should display the following panel.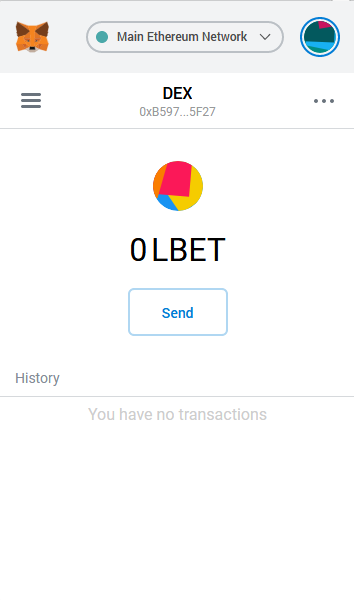 If you are sending an LBET token: You will need ETH in your MetaMask Wallet account in order to pay a miner's fee when sending this cryptocurrency. This is because LBET tokens are issued on the Ethereum blockchain and transactions on the Ethereum network, such as sending LBET tokens, require Ether.
Did this answer your question?